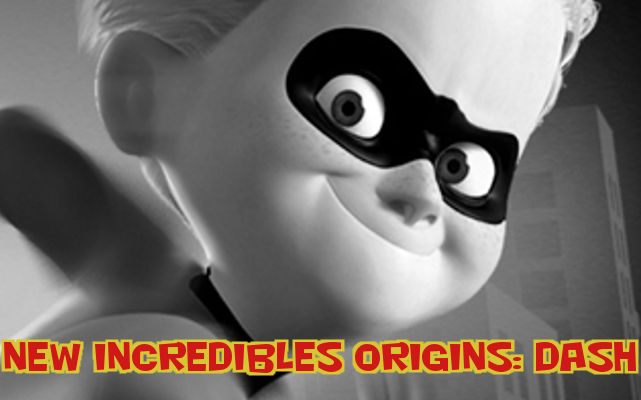 "  Experience the Origins of the Son of Mr. Incredible!  "
— Tagline
New Incredibles Origins: Dash is the prequel to The Incredibles Movie, and the Incredibles: Armada Rising Series. The game looks into the origins of the son of Mr. Incredible, Dashiell 'Dash' Parr and details his life as a Superhuman before he met Clementine Everett. The game takes place in the year 2012, one whole year before the events of the Incredibles Movie, where Dash is forced to face William Stryker (the guy from X-Men who gave Wolverine's bones the old Chrome dip and Adamantium upgrade) and the Weapon I Program (which is a division that cruelly experiments on Superhumans) in an attempt to save the United States in the game that started it all! The game is exclusive to Xbox One and is set for release in 2021. The game is a shooter, action and beat 'em up game all rolled into one! It is also the first game in the Armada Rising Series to NOT be a crossover.
Characters
Edit
Dashiell 'Dash' Parr - Son of Mr. Incredible and Superhuman member of the Incredibles Team. In the game, Dash is 9 years old and has not met any of his future teammates apart from his family. Dash only has the power of Super-Speed for the first half of the game, but he is captured and experimented on by William Stryker for the Weapon I Program.
Violet Parr - Dash's sister and daughter to Mr. and Mrs. Incredible. Her powers are Forcefield Projection, Energy Manipulation and Invisibility.
Ad blocker interference detected!
Wikia is a free-to-use site that makes money from advertising. We have a modified experience for viewers using ad blockers

Wikia is not accessible if you've made further modifications. Remove the custom ad blocker rule(s) and the page will load as expected.