This page should be rewritten.
This page does not meet the wiki standards and should be rewritten. If the page is not rewritten, the page may become a candidate for deletion.

"what we know is unknown"
- Foxy on Night 2 and 3 to Mangle
Characters
Edit
*Mike
*Freddy
*Bonnie
*Chica
*Foxy
*Golden Freddy
*Jeremy
*Toy Freddy
*Toy Bonnie
*Toy Chica
*Mangle
*Puppet
The Hero Leauge
Night 10
Edit
Night 11
Edit
Night 12
Edit
Night 13
Edit
Night 14
Edit
Night 15
Edit
Night 16 Bonus Night
Edit
BOSS ALERT
The Villain League returns from Night 10
The Secret Alliance reveals themselves
Everyone is shocked that Puppet and Golden Freddy teamed up
Puppet is part of the Villain League meaning this is his last game where he and Golden Freddy are friends
Human League dies from Villain League
Win: the League returns to Freddy's
Lose: The Hero League returns to Freddy's
soon after everyone is back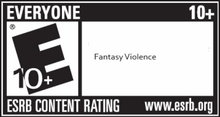 Ad blocker interference detected!
Wikia is a free-to-use site that makes money from advertising. We have a modified experience for viewers using ad blockers

Wikia is not accessible if you've made further modifications. Remove the custom ad blocker rule(s) and the page will load as expected.