This page is under construction.
Please excuse its informal appearance while it is being worked on, as formatting may be changed over time. We hope to have this page completed as soon as possible!
Super Smash Bros. Strife (Japanese: 大乱闘スマッシュブラザーズ闘争 Dai Rantō Sumasshuburazāzu Tōsō) is a game that was released for the Nintendo Switch. It is a fighting game that features characters from both Nintendo video games and third party franchises. It is the fifth game in the Super Smash Bros. series to be released, and is developed by J-Games, and published by Nintendo. Unlike Brawl and Melee (but like Super Smash Bros. for Nintendo 3DS / Wii U), Strife is rated E10+ by the ESRB, but all the other rating boards have the same rating.
The game will be released on January 19, 2019, to commemorate the series' twentieth anniversary (as the original Super Smash Bros. was released in Japan on January 21, 1999). Once the game has been 100% completed legitimately, the player will unlock the secret Mario 64 character, which is essentially just Mario from the original Super Smash Bros.. After unlocking Mario 64 and his three trophies, the player achieves the true completion level of 164%.
The limited-release Anniversary Edition of the game came packaged with download codes for Super Smash Bros. 20th Anniversary Edition.
Super Smash Bros. Strife was co-developed by internal Nintendo studios, Sora Ltd., Bandai Namco Entertainment, and J-Games. The story mode, Subspace Exodus, was primarily developed by Spike Chunsoft, while Nd Cube developed the Smash Run and Smash Tour game modes.[1][2] Staff members from Intelligent Systems, Monolith Soft and Koei Tecmo also aided in development with the game, which led to the inclusion of additional Paper Mario, Xenoblade, and Hyrule Warriors content in the game. Spike Chunsoft and Koei Tecmo both received trophies depicting characters from their IPs as thanks for the work they had done on the game. All downloadable content was developed primarily by J-Games with a small team of developers from Sora Ltd. and Bandai Namco Entertainment aiding them.
Fans of previous entries into the Super Smash Bros. series will be immensely familiar with the gameplay featured in Strife. Essentially, it features the same gameplay attributes as the previous games in the series, though with major updates.
Strife, as its name implies, is a fighting game that features a slew of popular (or sometimes negligible) Nintendo characters, stages, themes, and more. Contradictory to most fighting games, the health bar goes up rather than down, meaning there is no really telling when your opponent will be defeated. To defeat, or KO (knock out) your enemy, though, you'll have to knock them off the edge rather than fully depleting their energy.
Once you hit your opponent, their damage meter percentage starts to go up. The farther up it is, the farther they'll soar when attacked. If they have a high damage percentage on their meter like 123% (the max is 999%), then the chances that they'll fly off the edge are tremendous. If the meter isn't too high, then they have a good chance of staying on the platform. Performing smash attacks when an adversary's damage meter is far up will result in an almost instant K.O. depending on the circumstances.
Once your character starts to fall off the edge, you'll oftentimes have to jump back by using your double and triple jump. Sometimes this won't work, however, usually when you're too far away to do so.
When a character does fall off an edge, then he or she will lose a life, or lose a point depending on which mode you're playing on (the former if you're playing on stock mode and the latter if you're playing on time mode). If you lose all of your lives, then you'll be removed from the current battle, and if you have the least amount of points by the end of the engagement, then you'll also lose. However, if the result is contrary to that, then you'll ultimately win the fight.
Online Play
Edit
Online Play has seen little change from Super Smash Bros. for Wii U. There are four different main ways to play online.
With Friends: Play against friends online.
With Anyone: Play against strangers online.
Tournament: Compete in online tournaments set up by friends or public tournaments created by other strangers.
With amiibo: A new game type, a 2-on-2 match where two players either fight with one of their own amiibo or together with the other player against the two amiibo. With amiibo also includes "For Glory" and "For Fun" variations, and can be played against friends and their amiibo. amiibo fighters level up slightly faster in this mode.
With Friends allows players to create groups, and set custom rules for the game mode. In addition, players can also chat to each other by clicking the microphone button on the menu. Up to two players can play on one console in With Friends matches.
With Anyone features various other modes:
For Fun: Play for fun. Match results are not recorded, and items and stage gimmicks are turned on.
For Glory: For more competitive players. Match results are recorded, and an online leaderboard can be checked through this menu. No items appear, and all stages are their Ω versions.
For Fun and For Glory can be further divided. For Glory allows for either 1-on-1 or 2-on-2 matches, while For Fun allows for 4 Player Free for All or 2-on-2. Both 2-on-2 For Fun and For Glory matches can be played with up to two players fighting on a single console.
Players can also Spectate a random match currently occurring. One can choose to spectate a match between strangers, or choose instead to spectate a friend currently fighting a match.
Stickers
Edit
Main article: List of Stickers in Super Smash Bros. Strife
The customizable fighters of Super Smash Bros. for Nintendo 3DS / Wii U and the stickers bonus system from Super Smash Bros. Brawl have been combined for the new Customization system in Super Smash Bros. Strife.
Customizable parts from Super Smash Bros. 4 can be collected through the Custom Parts items and their powers can be fused with stickers which could then be placed on the base of a fighter's trophy stand. Different parts may need larger stickers to be fused; and as trophy stands have limited space, players need to be smart in deciding which power should be fused to which sticker and which sticker should be placed on the stand. The size of the sticker and the power of the Custom Part can allow for a number of different combinations, with larger stickers being able to hold up to three of the weakest Custom Parts, but also being the only size that can be fused with the most powerful of parts.
Removing a sticker from a trophy stand permanently destroys both the sticker and the power; though more of both can be easily collected.
Challenges
Edit
Main article: List of Challenges in Super Smash Bros. Strife
The Challenges system from Super Smash Bros. Brawl and its sequels returns in Super Smash Bros. Strife. There are a total of 226 challenges. Completing challenges unlocks various rewards, including CDs, trophies, Assist Trophies, Poké Ball Pokémon, customization parts, gold, Golden Hammers that can be used to skip [certain] challenges, and more.
Characters
Edit
Playable Characters
Edit
Number of Playable Characters by Series
Series
Number of Fighters
Total

Old

New

DLC
Super Mario
14
7
6
1
Pokémon
14
9
4
1
The Legend of Zelda
11
6
4
1
Fire Emblem
7
6
1
0
Donkey Kong
4
2
2
0
EarthBound
3
2
0
1
Kid Icarus
3
3
0
0
Kirby
3
3
0
0
Star Fox
3
3
0
0
Super Smash Bros.
3
3
0
0
Xenoblade
3
1
2
0
Yoshi
3
1
2
0
Animal Crossing
2
1
1
0
Final Fantasy
2
1
0
1
Metroid
2
2
0
0
Pikmin
2
1
1
0
Bayonetta
1
0
0
1
Bomberman
1
0
0
1
Chibi-Robo
1
0
1
0
Duck Hunt
1
1
0
0
Ever Oasis
1
0
1
0
F-Zero
1
1
0
0
Game & Watch
1
1
0
0
Golden Sun
1
0
1
0
Ice Climber
1
1
0
0
The Legendary Starfy
1
0
1
0
Mega Man
1
1
0
0
Metal Gear
1
0
0
1
Mysterious Murasame Castle
1
0
1
0
NiGHTS
1
0
0
1
Pac-Man
1
1
0
0
Punch-Out!
1
1
0
0
R.O.B.
1
1
0
0
Sonic the Hedgehog
1
1
0
0
Splatoon
1
0
1
0
Street Fighter
1
0
0
1
Tales
1
0
0
1
Wario
1
1
0
0
Wii Fit
1
1
0
0
The World Ends With You
1
0
0
1
Xenosaga
1
0
0
1
Total
104
61
29
14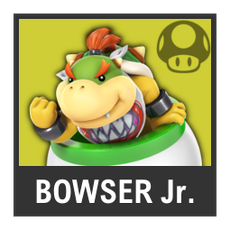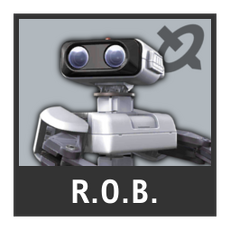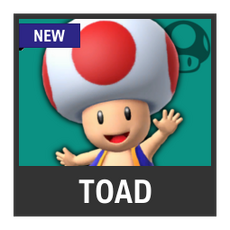 Alternate Costumes / Characters
Edit
Several characters have alternate costumes that give them drastically different appearances. Additionally, some characters have alternate characters available as alternate costumes. Alternate characters are technically identical, though have different announcer calls and crowd chants. Various other alternate characters and costumes were released through DLC, which are also listed further down on this page.
Note: As no artwork currently exists of female Tethu, Tethu's normal portal box will be used here instead until one is available.
Unlock Criteria
Edit
There are four different ways to unlock a number of the playable characters: the player must complete a specific challenge, play a certain number of VS. matches, purchase them for 10,000 G in the rare event that they appear in the Trophy Shop, or have the character join their party in Subspace Exodus. In regards to the first two options, once the player completes either of those criteria, they will then be pitted against the character; and should they win, they will become playable.
Listed on this page will only be the amount of VS. matches a player would need to play to unlock a character, as well as which stage they are fought on. Even if a stage is not unlocked, the fighter will still be fought on the stage listed.
Assist Characters
Edit
Number of Assist Characters by Series
(Includes DLC)
Series
#
Pokémon
77
Kirby
5
Legend of Zelda
5
Super Mario
5
Donkey Kong
3
EarthBound
3
Fire Emblem
3
Kid Icarus
3
Metroid
3
Star Fox
3
Wario
3
Final Fantasy
2
Punch-Out!
2
Sonic the Hedgehog
2
Animal Crossing
1
Bayonetta
1
Captain Rainbow
1
Color TV-Game
1
Custom Robo
1
Devil World
1
Dillon's Rolling Western
1
Drill Dozer
1
Excite
1
F-Zero
1
Gradius
1
Ice Climber
1
Jam with the Band
1
Kaeru no Tame ni Kane wa Naru
1
Kururin
1
The Last Story
1
Mach Rider
1
Mega Man
1
Metal Gear
1
Nintendogs
1
Nintendo Land
1
Nintendo Wars
1
Pac-Man
1
Pikmin
1
Sheriff
1
SimCity
1
Sin & Punishment
1
Street Fighter
1
Tekken
1
The Wonderful 101
1
The World Ends With You
1
Xenoblade
1
Yoshi
1
Zangeki no Reginleiv
1
Total
154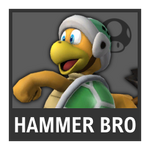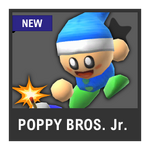 Poké Ball Pokémon
Edit
There are a total of 999 stages available in Super Smash Bros. Strife, with additional stages available as purchasable downloadable content. Unlike previous titles, all those created specifically for Strife are available by default, with all stages returning from previous games needing to be unlocked.
Classic Mode returns from previous titles, and is near-identical to its Super Smash Bros. for Wii U incarnation. Players choose a character, which they then control on a small board. Players can move their character around to challenge one of the available matches, the number of which decrease over time as opponents are defeated. Matches can have up to 8 participants, and may occasionally be team battles - at which point the player must select a predetermined amount of fighters that they had previously defeated to join them on their team for the match. The player is granted two stock per stage, and awarded a Game Over should they lose both in a match. Up to two players may play together in a cooperative version of the mode.
Classic Mode features five normal stages, where the player can choose between several matches. Occasionally, either a Metal fighter or a Giant fighter may knock out one of the fighters present in the match. There is also a Rival character, who grants more bonuses when defeated and becomes more difficult the more rounds pass without being fought. The Rival is a randomly chosen character, and will only be removed from the board when defeated by the player.
The final two stages feature a Multi-Man Smash, fighting against either 20 Miis (based upon the Miis saved on the console), or 20 of a randomly selected opponent. Following this stage is a boss battle that differs depending on difficulty. Master Hand will always appear as a final boss, with Crazy Hand being added beginning at 4.8; Master Core replacing the two hands once they are damaged a certain amount beginning at 6.0; and a harder variation of Master Core, with the Master Fortress phase, added beginning at 8.0. If fought at the highest difficulty level, the player will have to defeat all of Master Hand, Crazy Hand, Master Core, Master Fortress, as well as Tabuu in a replica of his Super Smash Bros. Brawl boss battle.
At the beginning of each match, there is a slot machine that can be pulled that will determine the reward granted for completing the stage. These rewards can be any of Trophy, Customization Part (Status), Customization Part (Special Moves), Stickers, Gold, Crazy Orders Pass, and in very rare cases, CDs. Should a player lose a stage, they will lose a small amount of the rewards they have collected; and if they choose not to continue Classic Mode, they will lose 60% (rounded up) of the rewards they collected.
All-Star Mode
Edit
All-Star Mode returns from previous instalments. As with its past incarnations, All-Star Mode pits players against every playable fighter in the game with limited healing options. Like with Super Smash Bros. 4, the mode is available at the start of the game, with unlockable characters being added to the line-up once they are unlocked by the player; and downloadable characters added to the line-up once downloaded.
Similar to Super Smash Bros. Melee, the matches are near-wholly randomized in the stage chosen and the fighters fought. Between 2 and 8 fighters may be fought during a round, with each round getting slightly more difficult as the CPU skill increases. The final round will always pit the player against Mario, Mr. Game & Watch, and Pac-Man on Final Destination.
Adventure Mode
Edit
Main article: Subspace Exodus: Subspace Emissary II
Subspace Exodus: Subspace Emissary II is the story mode of the game and the sequel to the original "Subspace Emissary" from Super Smash Bros. Brawl. Unlike SE, this story mode comes on a separate disc. The Adventure Mode, like Brawl's includes cutscenes, though now some characters have received full voice acting (specifically, those who had full voice acting in their own series). Another prominent change from the original is the presence of non-playable characters.
The digital download version of Super Smash Bros. Strife does not include Subspace Exodus, but it can be purchased separately.
Spike Chunsoft aided in the development of Subspace Exodus.[1]
Special Orders
Edit
Special Orders encompasses two very similar modes: Master Orders and the more challenging Crazy Orders.
Multi-Man Smash
Edit
See also: Fighting Mii Team (SSBStrife)
Multi-Man Smash is a type of mode that pits the player (or two players) up against large groups of opponents. There are several different variations of the Multi-Man Smash, all of which return from previous instalments.
10-Man Smash: The player is pitted against 10 randomly generated Mii Fighters.
100-Man Smash: The player is pitted against 96 randomly generated Mii Fighters and four randomly chosen playable fighters at certain "checkpoints". The difficulty of the fighters gradually increases over time. The playable fighters are fought once 25, 50, 90, and 99 Mii Fighters have been defeated. The appearance of the first three fighters signals an increase in difficulty.
3-Minute Smash: The player is challenged to survive an onslaught of Mii Fighters for a total of 3 minutes. After one and two minutes have elapsed, a playable fighter will appear, with their difficulty setting significantly higher than the Mii Fighters.
15-Minute Smash: The player is challenged to survive an onslaught of Mii Fighters for a total of 15 minutes, with the difficulty increasing over time. Every minute, a playable fighter will appear, signifying an increase in difficulty.
Rival Smash: The player competes against an AI version of themselves - their "rival" - in an endless match. The game ends once the player is KO'd, and wins if they defeat more Mii Fighters than their rival.
Endless Smash: The player fights an onslaught of Mii Fighters for an indefinite amount of time, ending once the player is defeated.
Cruel Smash: The player is pitted against an onslaught of extremely difficult Mii Fighters; their difficulty set higher than even level 9 CPU fighters. To make the mode even more challenging, unlike all other modes in the Multi-Man Smash, items do not appear to aid the player (or Mii Fighters), and the player has a high knockback modifier.
Up to nine fighters - not including the player - may appear on screen during any of these game modes, though the amount of CPU fighters will increase over time; starting at three at once and gradually building up to nine.
Target Test
Edit
Target Blast
Edit
Smash Gauntlet
Edit
Smash Gauntlet is a new game mode that is based on the All-Star Modes from Super Smash Bros. Brawl and its successors. Up to two players must fight every fighter in Super Smash Bros. Strife, excluding the Mii Fighters, in groups of two or three in the order of their chronological debut (if two or more characters debuted in the same game, the order in which they appear is randomized). Players have three stocks (two on very hard) in order to complete this, and the only item that may appear to aid them is the Smash Ball.
Unlockable characters (marked with red backgrounds) are added to the mode as they are unlocked (becoming True Smash Gauntlet once all fighters are unlocked), and downloadable fighters (marked with green backgrounds) are added to the mode as they are downloaded. The table below lists the fighters - including those available as DLC - in the order in which they are fought. Once Mario 64 is unlocked, he is always fought last.
Character
Debut
Mr. Game & Watch
Ball
April 1980
Game & Watch
PAC-MAN
PAC-MAN
May 1980
Arcade
Mario
Donkey Kong
July 1981
Arcade
Donkey Kong
Luigi
Mario Bros.
July 1983
Arcade
Bomberman
Bomberman
July 1983
MSX
Little Mac
Punch-Out!!
February 1984
Arcade
Duck Hunt
Duck Hunt
April 1984
NES
Ice Climbers
Ice Climber
January 1985
NES
R.O.B.
Stack-Up
July 1985
NES
Peach
Super Mario Bros.
September 1985
NES
Bowser
Toad
Link
The Legend of Zelda
February 1986
NES
Zelda
Takamaru
The Mysterious Murasame Castle
April 1986
Famicom Disk System
Samus
Metroid
August 1986
NES
Pit
Kid Icarus
December 1986
NES
Palutena
Birdo
Yume Kōjō: Doki Doki Panic
July 1987
Famicom Disk System
Shy Guy
Snake
Metal Gear
July 1987
MSX2
Ryu
Street Fighter
August 1987
Arcade
Mega Man
Mega Man
December 1987
NES
Daisy
Super Mario Land
April 1989
Game Boy
Marth
Fire Emblem: Ankoku Ryū to Hikari no Tsurugi
April 1990
Famicom
Dr. Mario
Dr. Mario
July 1990
NES
Yoshi
Super Mario World
November 1990
SNES
Captain Falcon
F-Zero
November 1990
SNES
Sonic
Sonic the Hedgehog
June 1991

Sega Mega Drive

Kirby
Kirby's Dream Land
April 1992
Game Boy
King Dedede
Wario
Super Mario Land 2: 6 Golden Coins
October 1992
Game Boy
Fox

Star Fox

February 1993
SNES
Falco
Meta Knight
Kirby's Adventure
March 1993
NES
Ness
EarthBound
August 1994
SNES
Diddy Kong
Donkey Kong Country
November 1994
SNES
King K. Rool
Baby Mario
Super Mario World 2: Yoshi's Island
August 1995
SNES
Dixie Kong
Donkey Kong Country 2: Diddy's Kong Quest
November 1995
SNES
Pikachu
Pokémon Red and Green Versions
February 1996
Game Boy
Jigglypuff
Mewtwo
Squirtle
Ivysaur
Charizard
Geno
Super Mario RPG: Legend of the Seven Stars
March 1996
SNES
NiGHTS
NiGHTS into Dreams...
July 1996
Sega Saturn
Cloud
Final Fantasy VII
January 1997
PlayStation
Wolf

Star Fox 64

April 1997
Nintendo 64
Sheik
The Legend of Zelda: Ocarina of Time
November 1998
Nintendo 64
Ganondorf
Young Link
Pichu
Pokémon Gold and Silver Versions
November 1999
Game Boy Color
Scizor
Waluigi
Mario Tennis
July 2000
Nintendo 64
Paper Mario
Paper Mario
August 2000
Nintendo 64
Villager
Dōbutsu no Mori
April 2001
Nintendo 64
Isaac
Golden Sun
August 2001
Game Boy Advance
Olimar
Pikmin
October 2001
Nintendo GameCube
Roy
Super Smash Bros. Melee
November 2001
Nintendo GameCube
KOS-MOS
Xenosaga Episode I: Der Wille zur Macht
February 2002
PlayStation 2
Bowser Jr.
Super Mario Sunshine
July 2002
Nintendo GameCube
Starfy
Densetsu no Stafy
September 2002
Game Boy Advance
Blaziken
Pokémon Ruby and Sapphire Versions
November 2002
Game Boy Advance
Lloyd
Tales of Symphonia
August 2003
Nintendo GameCube
Toon Link
The Legend of Zelda: The Wind Waker
December 2003
Nintendo GameCube
Toon Zelda
Tetra
Zero Suit Samus
Metroid: Zero Mission
February 2004
Nintendo GameCube
Ike
Fire Emblem: Path of Radiance
April 2005
Nintendo GameCube
Chibi-Robo
Chibi-Robo!
June 2005
Nintendo GameCube
Lucas
Mother 3
April 2006
Game Boy Advance
Kumatora
Lucario
Pokémon Diamond and Pearl Versions
Nintendo DS
September 2006
Neku
The World Ends With You
July 2007
Nintendo DS
Rosalina & Luma
Super Mario Galaxy
November 2007
Wii
Wii Fit Trainer
Wii Fit
December 2007
Wii
Bayonetta
Bayonetta
October 2009
Xbox 360, PlayStation 3
Shulk
Xenoblade Chronicles
June 2010
Wii
Fiora
Meloetta
Pokémon Black and White Versions
September 2010
Nintendo DS
Victini
Dark Pit
Kid Icarus: Uprising
March 2012
Nintendo 3DS
Robin
Fire Emblem Awakening
April 2012
Nintendo 3DS
Lucina
Isabelle
Animal Crossing: New Leaf
November 2012
Nintendo 3DS
Alph
Pikmin 3
July 2013
Wii U
Greninja
Pokémon X and Y
October 2013
Nintendo 3DS
Ravio
The Legend of Zelda: A Link Between Worlds
November 2013
Nintendo 3DS
Lana
Hyrule Warriors
August 2014
Wii U
Elma
Xenoblade Chronicles X
April 2015
Wii U
Inkling
Splatoon
May 2015
Wii U
Corrin
Fire Emblem Fates
June 2015
Nintendo 3DS
Itsuki
Tokyo Mirage Sessions ♯FE
December 2015
Wii U
Linkle
Hyrule Warriors Legends
January 2016
Nintendo 3DS
Tapu Koko
Pokémon Sun and Moon
November 2016
Nintendo 3DS
Noctis
Final Fantasy XV
November 2016
Xbox One, PlayStation 4
Tethu & Isuna
Ever Oasis
2017
Nintendo 3DS
Mario 64
Super Smash Bros.
January 1999
Nintendo 64
Smash Run
Edit
Smash Run returns from Super Smash Bros. for Nintendo 3DS. For the most part, its core gameplay is identical to its previous iteration, though the list of post-Run events has been changed, and the mid-Run challenges have seen a major change.
Smash Run can now also be played online with other players, or locally with one other player in a slightly smaller stage. Players can also run into each other in the map and fight, with a player able to steal half of a player's collected stats should they defeat another player.
Smash Run was primarily developed by Nd Cube.