Volkswagen Showdown is a racing game developed by TDI Entertainment and published by Sony Computer Entertainment. The game features every Volkswagen car up until 2007.
Volkswagen Showdown

Developer
TDI
Publisher
Sony Computer Entertainment
Platform
PlayStation 2
Genre
Racing game
Release
October 10, 2007
Ratings
3+
Gameplay
Edit
The game features Career and Single Race. In Career you choose a car from the manufacturer then battles the worst VW cars and the best VW cars. You gain money for completing races. You can spend your money on more better VW cars to level up.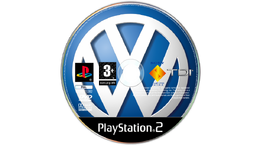 Ad blocker interference detected!
Wikia is a free-to-use site that makes money from advertising. We have a modified experience for viewers using ad blockers

Wikia is not accessible if you've made further modifications. Remove the custom ad blocker rule(s) and the page will load as expected.