Appearance
Edit
Gray with a screen and with buttons on each side,X-Byte is designed for games and social media.It may be connected to a TV screen so people can see what you are playing.
Built-in games
Edit
Minecraft-Mojang (Microsoft) has teamed up with X-Byte Corp so that they can add minecraft to X-Byte!
Infinite Nights At Buttboy's-A game that X-Byte Corp made,A spinoff of five nights at Freddys that  you play AS the animatronics.
Son of Mario-A spinnof of "Super Mario Brothers"
X-Byte

Hi

Hello

Aghhh

Mooooo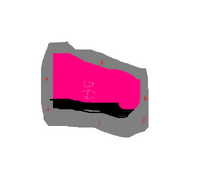 Ad blocker interference detected!
Wikia is a free-to-use site that makes money from advertising. We have a modified experience for viewers using ad blockers

Wikia is not accessible if you've made further modifications. Remove the custom ad blocker rule(s) and the page will load as expected.